The winners of Doctor of Philosophy, Master of Science and Bachelor of Science Awards are below.
Memorial Scholarship Awards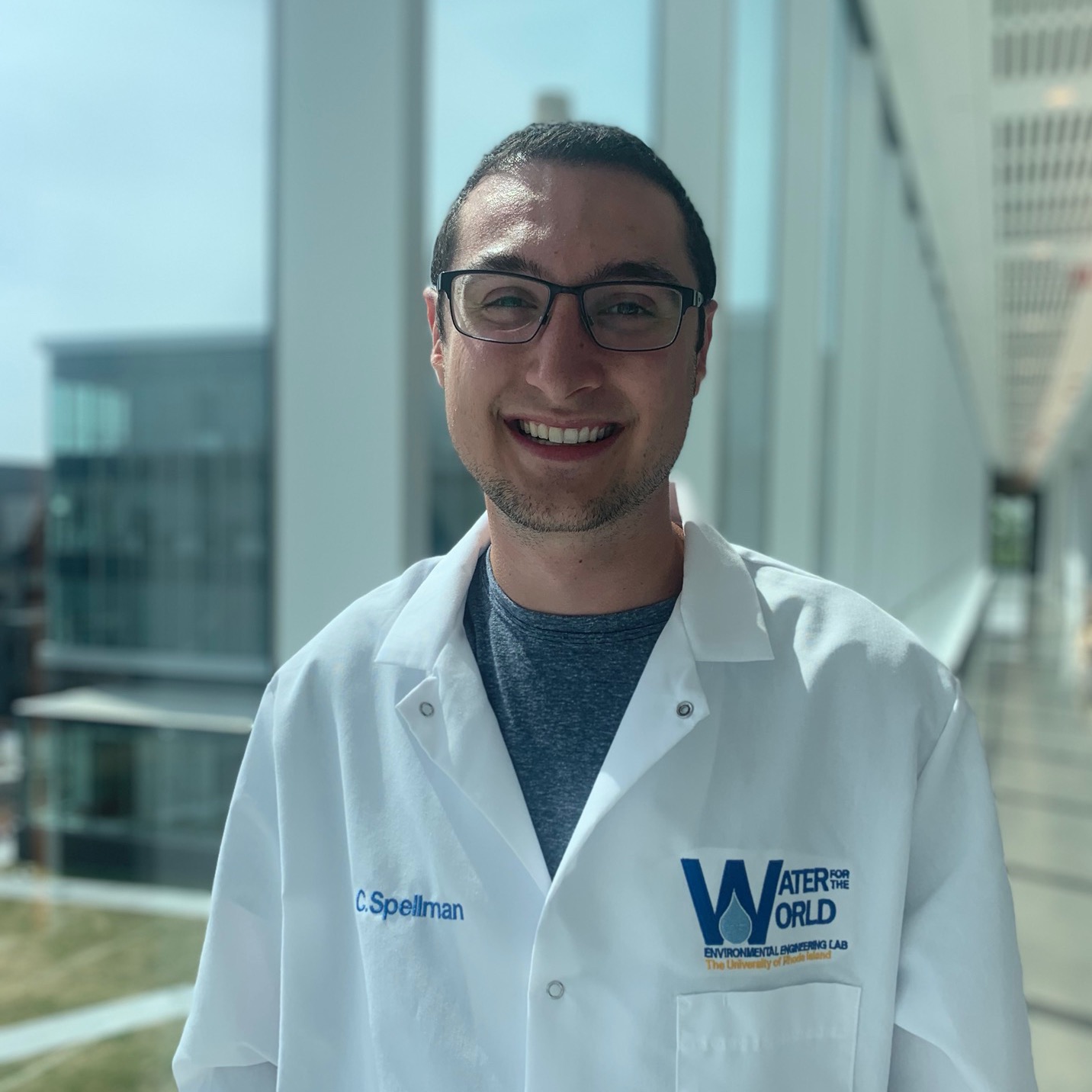 Charles Spellman
Doctor of Civil & Environmental Engineering
Charles "C.J." Spellman is a fifth year PhD student in the Civil & Environmental Engineering program at the University of Rhode Island and is expecting to graduate this August. CJ is a member of the Water for the World research lab at URI. His research focuses on innovative iron-based water and wastewater treatment technologies, with specific aims of bringing these technologies closer to full scale implementation. CJ earned a bachelor's degree in Environmental Engineering from Saint Francis University and a Masters in Civil & Environmental Engineering from URI. A primary focus of his graduate studies has been the active co-treatment of mine drainage in municipal wastewater treatment plants. This research has resulted in several peer reviewed publications, an article in the Water Environment Federation trade journal, and a presentation award at a prior ASRS conference. CJ has also used this research to expose undergraduate students to mine reclamation topics, a field of study generally overlooked and not discussed in most New England college engineering curriculums.
Loren Gormley
Master of Science
My name is Loren Gormley and I am a Master's student at West Virginia University studying Environmental, Soil and Water Sciences.  I am working on a thesis that studies the effects of acidic soils in the Monongahela National Forest three years after an aerial lime application in 2018.  I am very passionate about the outdoors and love learning about different reclamation practices that can help restore nature back to its original beauty and function.  After graduate school, I would like to do water quality work to help reclaim impaired streams and water bodies throughout our nation.  When I am not working, I enjoy running, walking my two dogs, or sewing new projects.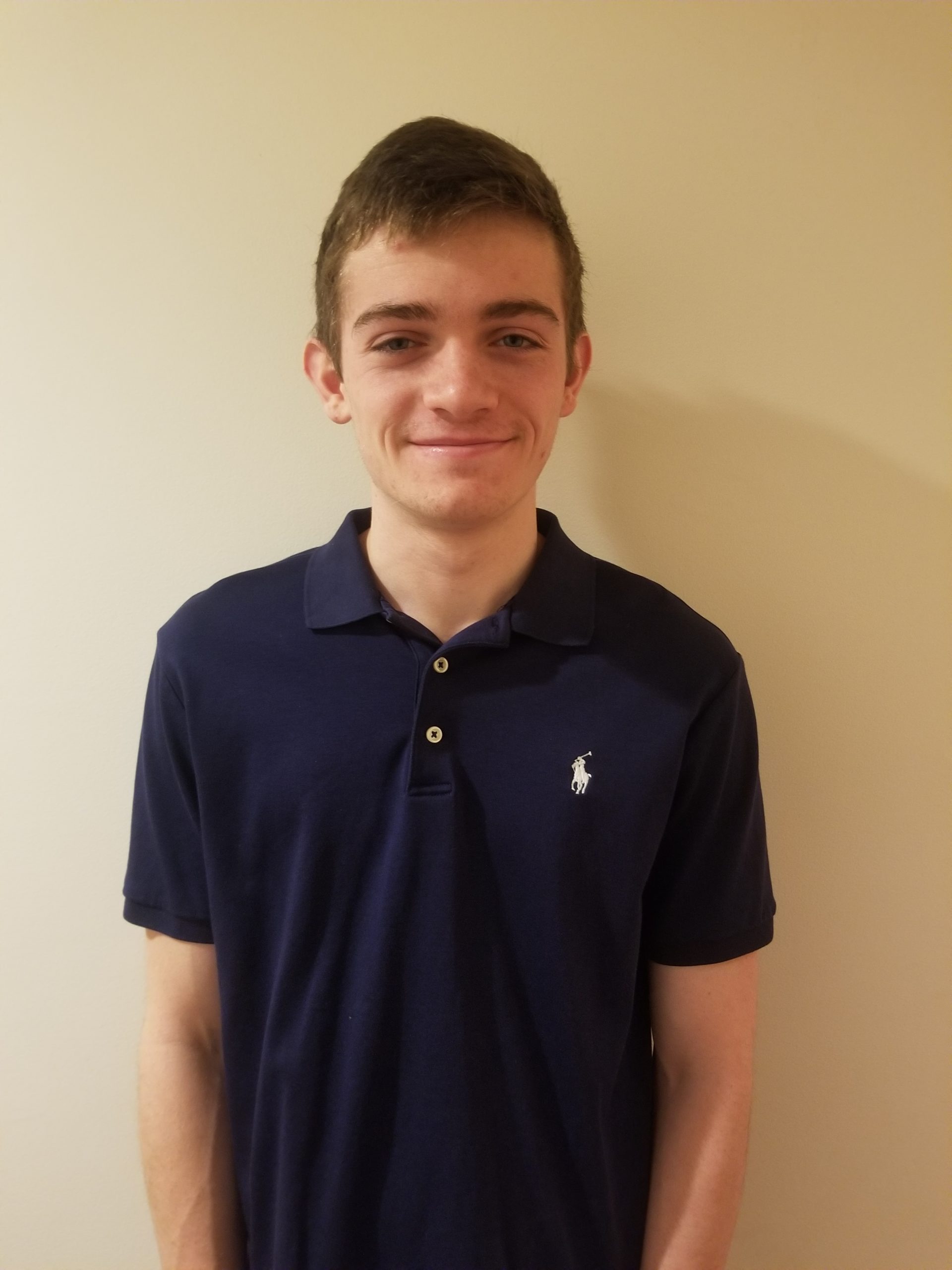 Matthew Berzonsky
Environmental engineer
I am a senior environmental engineering student at Saint Francis University where I actively participate in research with the Center for Watershed Research and Service. I also enjoy fly fishing and backpacking in my free time.
Student Presentation Awards
Each year at the annual meeting, the Society sponsors a Student Oral and Poster Competition. All active Grad & Undergrad student members are eligible. There are three cash prizes for each of these two contests. In the case of a tie, more than one student may be awarded prizes.
Student Oral Presentation Evaluation Criteria
Student Poster Presentation Evaluation Criteria
Past Award Recipients
2022
Oral
1st Nick Shepherd

2nd Dayton Dorman

3rd Annalie Peterson

HM Alexandra Post
Graduate Poster
1st Griffin Burt

2nd Matthew Berzonsky

3rd Peter Assaf

HM Ashlyn Campagna
Undergraduate Poster
1st Levi McKercher

2nd Kehinde Oshitimehin

3rd Keane Trudel
2013
Oral
1st Oxenford, Leah

2nd Odenheimer, Jessica

3rd Borries, Blair

3rd Fitzpatrick, Beth

3rd Johnson, Daniel

Special (UG) da Rosa, Mariana
Poster
1st Barr, Stephanie

2nd Sena, Kenton

3rd Angel, Hannah
2011
2010
Oral
1st Neely, Cody

2nd Hardisty, Dalton

2nd Strosnider, William

3rd Keene, Travis

3rd Oxenford, Leah
Poster
1st Nash, Whitney

2nd Caporuscio, Abby

3rd DeLong, Curtis

3rd Grembi, Jessica
2009
Oral
Poster
1st Hartman, Janessa

2nd Bird, Nicole

2nd Gallangher, Lisa

3rd Stucker, Valeria
Student Travel Grants
Travel grants are available for ASRS student members presenting a technical paper or poster at the Society's Annual Conference held each year.
Past Award Recipients
2022
2018
2017
Fulton, Stephanie

Angel, Hannah

Long, Stefan

Fleisher, Kurt

Pennino, Amanda

Tomkowski, Kevin

Vinglish, Joshua

Madl, David

Shepherd, Nick

Rovder, Ashley

Tang, Zepei

Giri, Poonam

Justin, Hugo

Mignogna, Lydia

Wolfe, Staci

Spellman, Charles

Holzbauer-Schweitzer, Brandon
2016
2015
2014
2013
Angel, Hannah

Barr, Stephanie

Borries, Blair

Buyantogtokh, Uuganbayer

Odenheimer, Jessica

Oxenford, Leah

Sena, Kenton

Stephens, Garrett

Webb, Ryan
2012
2011
Cox, Lisa

Craig, Nina

Howren, Marjorie

Hughes, Theresa

Lilly, Kyle

Young, Iam
2010
Caporuscio, Abby

DeLong, Curtis

Grembi, Jessica

Hardisty, Dalton

Keene, Travis

Nash, Whitney

Neely, Cody

Oxenford, Leah

Strosnider, William
Student Travel Grant Application Form
Student Travel Grant Guidelines